Introduction
Industrial work environments can be extremely noisy. Prolonged exposure to hazardous noise levels in factories, construction sites, and other vocational settings carries the risk of hearing loss over time. That's why properly protecting your hearing is crucial when working in loud industrial conditions. Protecting workers' hearing is crucial for both safety and health. Industrial foam earbuds are specially designed to block out extreme decibel levels and provide an effective noise-blocking solution to prevent hearing damage on the job.
In this blog, we will cover everything you need to know about industrial foam earbuds including their key applications, functions, target audiences, and overall benefits for preserving your hearing health in high-decibel work environments.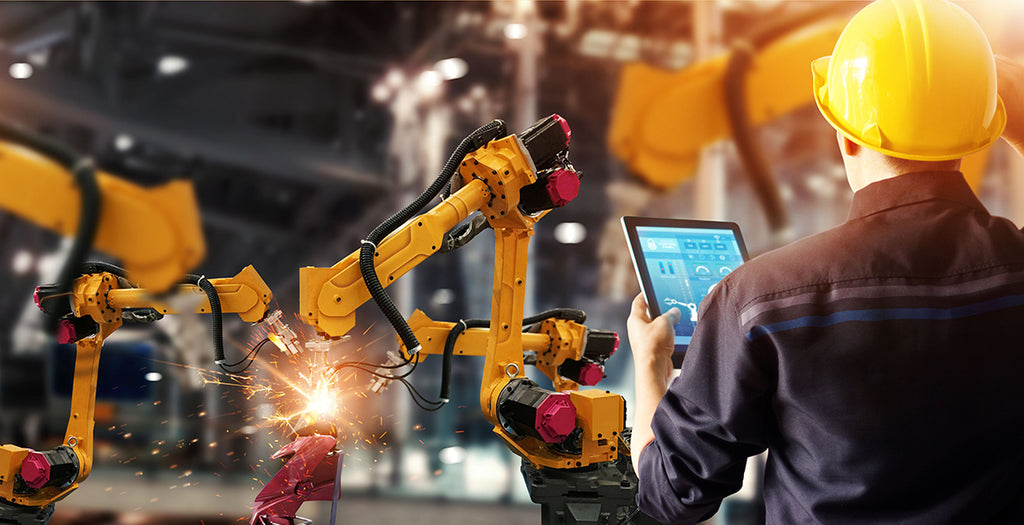 What Are Industrial Foam Earbuds?
Industrial foam earbuds are a type of hearing protection device designed for high-noise work environments. They consist of lightweight, compressible foam plugs attached to a stem and tip that fit inside the opening of the ear canal. The soft, tapered foam inserts fully and comfortably into the ear, then expands to create a tight seal that blocks out hazardous external sounds. The stem and tip provide stability while also allowing some ambient and vocal sounds to still enter the ear. This style of earbud combines the hearing protection of a foam earplug with the consistent fit and retention of an earbud design. The foam material, snug fit, and ability to attenuate intense noise make these specialized earbuds ideal for protecting workers' hearing on loud industrial sites.
In addition, industrial foam earbuds provide noise reduction ratings (NRR) between 29 and 33 decibels meaning they block almost all loud, damaging frequencies that can harm your hearing over time. They offer an economical, disposable method of ear protection suitable for a wide range of vocational settings from construction to landscaping, aviation, manufacturing, and more.
Where Should You Use Industrial Foam Earbuds?
Industrial workplaces pose many occupational noise hazards, making foam earbuds an essential protective tool. Here are some of the most common loud situations where industrial foam earbuds excel:
Anywhere prolonged noise exposure exceeds 85 decibels, foam earbuds provide indispensable protection.
Key Functions and Benefits
The innovative design and material makeup of industrial foam earbuds provide maximum hearing protection:
With impressive noise reduction, versatile function, and a secure fit, foam earbuds possess ideal qualities for industrial hearing defense. Their specialized performance protects workers from preventable occupational hearing loss.
Who Needs Industrial Foam Earbuds?
Working in noisy industrial environments imposes risks of severe, permanent hearing damage on laborers. Industrial foam earbuds provide essential protection for workers in these key sectors:
Any worker exposed to constant noise exceeding 85 decibels should be equipped with industrial-grade foam earbuds to prevent occupational hearing loss.
Conclusion
Hearing loss is an irreversible but preventable occupational hazard for industrial workers. Prolonged exposure to hazardous noise from machinery, tools, and processes can permanently damage the delicate inner ear. Industrial foam earbuds provide an indispensable solution by attenuating intense sound levels.
The innovative foam material fits snugly into the ear canal, sealing out extreme decibels in frequencies that threaten hearing health. Workers can comfortably wear these lightweight earbuds all shift long thanks to the ergonomic, low-fatigue design. 360-degree sound damping allows situational awareness while still protecting.
Affordable disposable options keep costs low while also preventing germ transfer in shared work environments through regular replacement. The foam buds' bright colors also promote safety by clearly indicating compliance.
Protecting the skilled workforce that builds, maintains, and manufactures is crucial. Industrial foam earbuds give tradesmen and women the power to work noise-free, preventing occupational hearing loss. By equipping laborers with these essential devices, employers invest in both the health and performance of their crews. Going home with hearing intact allows workers to continue enjoying all of life's sounds after the job site noise settles.
Read More